Vanpooling, like carpooling, can greatly reduce the amount you have to pay out of your own pocket. The more riders the greater the savings.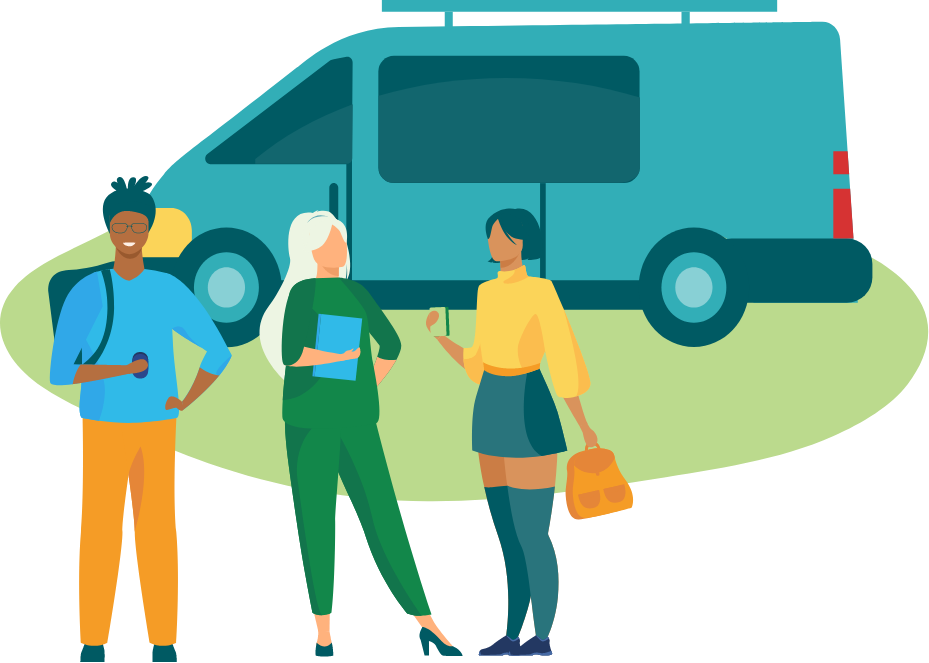 Commute with Enterprise and NSVRC have partnered together alongside the Virginia Department of Rail and Public Transportation to offer a $400 subsidy per vanpool started throughout the state of Virginia. This amount is a great start to assisting employees with commutes to their worksite and employers with recruiting and retention of employees.
Vanpools are experiencing loss in ridership as commuters practice social distancing and employers allow more teleworking.
As difficult as it is under normal circumstances to form and keep vanpools operating, a loss of ridership as significant as it may get could be catastrophic for the vanpool industry. Therefore, DRPT is relaxing the rules for vanpools to qualify for VanSave funding.
The temporary VanSave policies are:
The requirement that a vanpool must not have received any financial assistance in the past twelve months is suspended.
The minimum number for riders in a vanpool is now three – the driver and at least two riders.
The vanpool must still be an existing vanpool. VanSave is not meant to start new vanpools, particularly if there are only two occupants.
The new VanSave rules apply now through April 30th and will be reevaluated at that time.
Application for
Vanpool Assistance